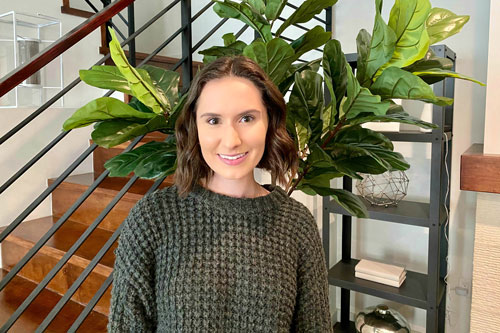 Interview With:
Nicole Rich
in2une Music (AWAL)
Tell us a bit about the career path that led to where you are now.
It all started with the creation of a Justin Bieber fan Twitter at the age of 13. I discovered Justin Bieber on YouTube in 2009 and had just started using the new social media platform, Twitter, where I was able to connect with like-minded fans from all over the world. My account grew to be the largest Justin Bieber fan Twitter in Chicago (where I'm from), with over 26,000 followers in its prime. I got to meet him several times as a result while helping promote his releases, and my parents told me this was something I could actually do as a career. I pursued a degree in PR at The University of Texas at Austin and spent my last semester studying and interning in Los Angeles through their UTLA program – the rest was history.
What are your duties at your current job and what do you love most about it?
My time is primarily split between two areas – overseeing our college marketing team and running our college radio promotion department. When I first started with in2une in September 2019, my role was focused on overseeing our team of 35+ college marketing representatives and supporting our artist marketing initiatives on campuses across the country. As the college landscape changed with the pandemic, in2une expanded and grew our offerings, including putting a real focus on college radio promotion. I've been trusted with leading the charge so that in2une can fully service the college radio format. We now include college radio servicing in our college marketing campaigns in addition to offering college radio services a la carte!
What is your favorite experience you've had in your career? Perhaps a musical idol you got to meet? A festival you were able to attend? A project you were involved with promoting?
Meeting Justin Bieber at the age of 13 when he was my idol set the bar pretty high! But when I first started working at AWAL, I was invited into meetings for artists I had been fans of since my childhood, or had even discovered and become fans of more recently –– Greyson Chance and Evalyn come to mind. Those moments never get old. Then through in2une, I've gotten to work with some really remarkable artists like John Legend, who we ran a college marketing campaign for last summer. Being on a Zoom video call with him and WVBR 93.5FM is something I'll never forget! I'm also having an amazing full circle, nostalgic fan girl moment right now because we're promoting the new Aly & AJ album due this Spring. I've grown up alongside them and their new music fits so well with how my taste has developed over the years. Plus. they're such talented, kind, hardworking artists – it's hard not to love them!
What band/artist or style of music outside the realm of college/community radio would people be most intrigued to hear you love?
I like and will listen to pretty much everything besides country and metal…my music taste really varies and I enjoy a lot. I guess people might be most intrigued by the fact that Top 40 pop music is my bread and butter.
What job do you think you would have if you weren't in this industry?
Honestly, I've never really been able to envision myself doing anything else besides working in the music industry. Since I've been on the pathway to working in music most my life, it was always doing something in this world. But, when I was a kid, my parents thought I was going to become a lawyer when I was older because I negotiated everything.
What destination would you most like to visit and why?
Greece has been on my list for some time now. Something has always really fascinated me about the Greek islands – Santorini, Mykonos, Crete. Once it's safe, I'll definitely try to plan a trip there with friends.
You just won 10 million dollars. What are you going to do with it?
Treat myself and loved ones. Save and invest in mine and my family's future. Fund businesses and artist careers. Donate to charities and those in need!
Entertainment Time: What is/are your current favorite TV obsession(s)? What's a great movie (new or old) you've watched recently? What is your current favorite album?
I need new TV show recommendations! I recently watched The Undoing and Flight Attendant, and was obsessed with both of them for weeks after I finished. I still haven't found anything as captivating since. Currently, my favorite album (of the times) would have to be evermore. I've basically just had it on repeat since it came out!
Do you (or did you when dining out was safer) have a favorite restaurant in town to take out-of-town guests to?
Ah, pondering this question brings me back to what feels like a different lifetime. Although, as of this week, outdoor dining in Los Angeles is allowed again! I always used to recommend the happy hour at El Carmen in Beverly Grove, although sadly I don't think they have an outside option. It's kind of ironic, but I actually try to show people a taste of Texas when they're visiting me in LA, so I'll take them to HomeState. That's the only place I've found in California with delicious, authentic to Texas, breakfast tacos. I've actually found some good Chicago deep dish here, too! (shh).
You're stranded on a desert island (or in your own home!) What five well known people (dead or alive) would you like to have there with you?
This is the hardest question yet! Since the company I choose would totally dictate the vibe, I'll have to keep it in the theme of music & entertainment.
Mac Miller, Taylor Swift, Miley Cyrus, Harry Styles, and, well…Larry David. I imagine great musical performances, fascinating conversations, and lots of belly laughs would occur.