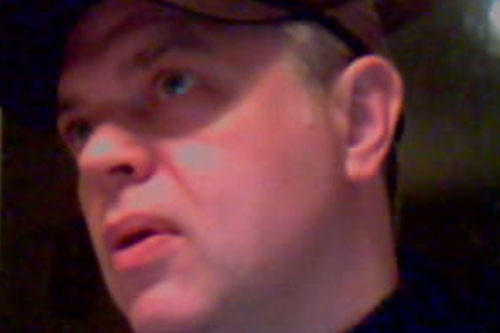 Interview with:
David Avery
Powderfinger Promotions
Tell us about Powderfinger and how it got started.
I started Powderfinger Promotions in 1994 out of the pantry in our kitchen in Somerville, MA. I was unemployed. A friend had a new 7″ to promote. I figured out how to get it on college radio and then a couple of local bands offered to pay me to do the same for them.
Tell us a bit about the career path that led to where you are now.
I grew up in a musical family — lots of church choirs and Johnny Cash records. I earned a BA in music on the West Coast and then got my MM in musicology from New England Conservatory. I was also the weekly AAA radio columnist for CMJ for 4 years and was a music editor for Schwann publications.
With so many different ways for people to be exposed to new music, what makes college and community radio continue to be vital?
College and community radio is not only great for general exposure, but it's also great for driving fans to gigs and the resulting airplay and charts can help build an artist's story.
What band/artist outside the realm of college/indie music would people be surprised to hear you love?
I'm a big Beethoven fan. I also love Ray Charles, John Lee Hooker, and Aretha (do I need to say her last name?!).
What job do you think you would you be doing if you weren't a music promoter?
I'd probably be teaching music history at a college somewhere. Actually, Northeastern University asked me to teach a music business survey course in the Fall. It's kind of coming around full circle in terms of my educational background.
What destination would you most like to visit and why?
The Kingdom of Bhutan. It's supposed to be a pretty magical place.
You just won a million dollars. What are you going to do with it?
Pay off my mortgage, credit cards, etc. Buy a nice car. The car alone will cost half of that! lol.
What is/are your current favorite TV obsession(s)? What is the best movie you've seen so far this year?
I've always been kind of obsessed with late night TV shows. I dug the Black Panther movie.
When friends/family come to Boston, what is your favorite restaurant you take them to?
L'espalier or Union Oyster House.
You're stranded on a desert island. What five well known people (dead or alive) would you like to have there with you?
John Lennon, David Bowie, Lauren Bacal, Cary Grant, Marilyn Monroe