July Genre DJ of the Month:
Al Wex
91.7fm WSUW Whitewater, WI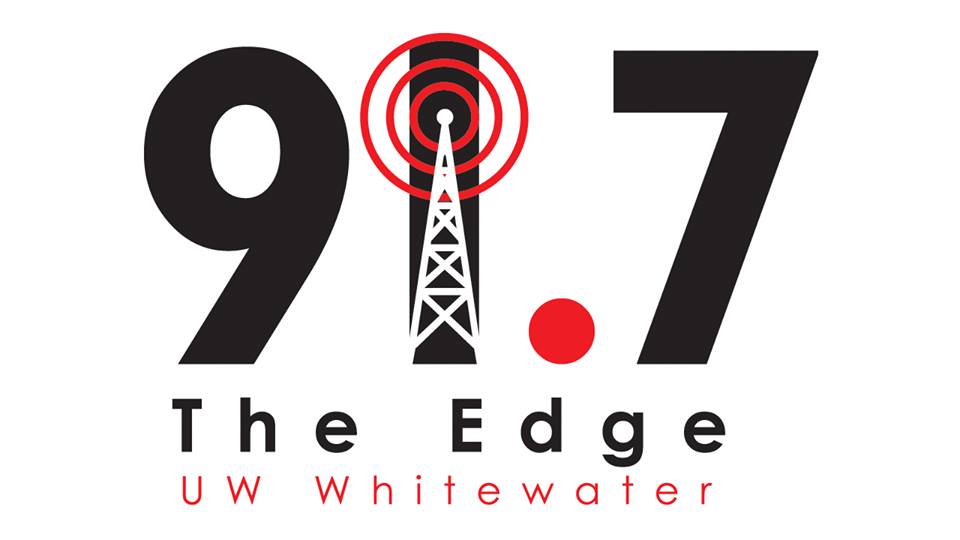 Tell us about WSUW. How did it get started and how did you first hear about it?
91.7fm WSUW, The Edge, is a 1300 watt radio station on the campus of the University of Wisconsin Whitewater and covers about a 25 mile radio signal in all directions from it's tower on top of Hyer Hall in Whitewater. The communities of Whitewater & Fort Atkinson are it's primary target cities. Whitewater is located in Walworth county in south east Wisconsin between Milwaukee, Madison & Janesville. WSUW is in an Alternative music format today but originally back in 1966 when it got started, played an easy listening / adult programming format. First heard of it back in the early 90's but didn't become a dedicated listener until the fall of 1994. Strange fact : I was a student at UWW for a year in 1985 but never knew the station existed…
How long have you been at WSUW? What is your history there?
Have been a DJ at WSUW since 2000. My first show at that time was a 10pm -12am Friday Night RPM show called Friday Night Beatings. When I jumped aboard, WSUW needed DJ's to cover around 18 hours of programming a day. DJ's spun CD's or vinyl to cover the on air music during that time. At some point around 2006-07, WSUW took on Musicmaster computer programming to replace the need for DJ's to play CD's all day. This was also the same time I took on the role of Hip Hop director to program all the music into Wednesday's computer automated all day Hip Hop show called Hip Hop Hump Day.
Your are both the Hip Hop and Electronic MD at WSUW and it sounds like you program/host a number of shows there. Tell us more about them?
Yes. I have my own two shows I do live on Saturday nights called How Soon Is Now? (8-9:30 pm) & Foundations & Loops (9:30pm – 12am). How Soon Is Now? is a new release Alternative / Indie Electro / Punk, etc show that usually does not play much electronic music. F & L is an all Electronic Music show (alternates week to week with different genres played from 9:30-11:30). The show closes out from 11:30pm -12 am with new release uncut / unedited Hip Hop that doesn't work into Hip Hop Hump Day, which is from 6am-10pm Wednesdays and is all clean / edited Hip Hop. I also program 5 overnight shows with MusicMaster. They are The Drop (dubstep , Sun mornings 12-1am). The Industrial Edge (Industrial, 1am -6am Sundays). The Danger Zone (Uncut / unedited Rap & Hip Hop from the 80's / 90's , 10pm – 6am Wed night / Thurs morning). The Punk Edge-Stravaganza (12am -6am , Wednesday mornings , glory days of 70's / 80's / 90's Punk), and something new coming this fall, Tripping Off The Edge (4am -6am Monday mornings , glory days of Acid Trance / Breakbeat / 90's Electronica).
What has been your favorite release of 2019 thus far?
I listen to so many genres that it's hard to give my best CD's of the year but I'll name a few that have stood up to this point. Alternative ; Dumb – Club Nites, Hash Redactor – Drecksound Goner, AmyL & the Sniffers – AATS_ATO. Electronic : Ladytron – self titled, Hans Berg's Sounds Of The Forest, Kompromat- Traum Und Existenz. Hip Hop : Marco Polo & Masta Ace – A Breukelen Story, Napoleon Da Legend – Holy Grail & Phalo Pantoja and Moemaw Naedon – Hard Head Mush Brain.
Do you have a favorite artist or album you never get tired of listening to?
The first two Chemical Brothers CD's always stand tall with me. I have a bunch of 90's Breakbeat & Electronic compilations that I play occasionally. In Hip Hop, Wu Tang's 36 Chambers, Big L's Lifestyles of Da Poor & Dangerous, Tribe Called Quest's early years rank high with me. Away from those genres, late 80's / early 90's Alternative movement was huge with me. 1st 2 Smashing Pumpkins' CD's, Jesus & Mary Chain's Honey's Dead, the first three Primus CD's, first three Jane's Addiction. I think you get the idea…
Which artist/band has put on the best show you've ever seen live?
Saw Pink Floyd live as a 14 year old in Milwaukee County Stadium. Huge today as it was one of the last PF shows with Roger Waters in it. Been to a lot of shows: Bjork in Chicago in '07, Kraftwerk in '05, Rolling Stones in the late 80's, The Who in the early 80's, 9 Inch Nails w/ Hole & Marilyn Manson in '94 was awesome. Too many great ones to just pick a favorite.
Who is an artist or band outside the realm of Electronic/Hip Hop radio that people might be surprised to know you love?
I really got into that 90's Ska & Swing movement. Ska bands really crank up a party on the dance floor. Loved that era with Skankin' Pickle, Mustard Plug, Inspector 7, Aquabats…Have always had a soft spot in my heart for Bjork as well. Will always love that 1st Bjork CD.
What is your best childhood memory?
Best childhood memories are probably the strongest in my 8th grade to 11th grade years. I was always the person kids wanted to know what I was listening to and what bands were happening. Started out in those years listening to Led Zeppelin, KISS & Rush. Eventually found the New Wave movement and started listening to The Clash, DEVO & the Ramones. Grew up in a strong right wing community in Oconomowoc, Wisconsin and the New Wave movement was not accepted well at all. Kids were all stuck on bands like REO Speedwagon, Journey & Foreigner. Am glad I didn't get beat up for being a closet Punk anarchist.
What event in your life would you say has shaped you the most as a person?
Been married for over 25 years and have 3 kids. The births of my kids have to rank on top of anything I've ever accomplished with music as a DJ or a musician. But hooking up with WSUW back in '94 as a fan and a DJ in 2000 ranks high as well.
If you could choose, what time period in the past would you most want to travel back to and visit?
I would love to go back to that 1962, '63, '64 era when the Beatles first got started and be a part of Beatlemania. I was born around that time but didn't get into them until the end of the 60's. To see Led Zeppelin in 1971-73 would have been pretty great too.
Do you have a favorite restaurant in town that you always make sure to take guests/visitors to?
Elias Inn in downtown Watertown brews up a real great fish fry on Friday Nights. Always worth the wait if crowds build early to get in.
What in your life brings you the most joy?
Family happiness is huge. You always want to make sure your family is happy being who they no matter what your outside interests are.
Do you have any current favorite TV show obsessions?
Don't have much time for TV these days. Usually catch the local news for updates and weather when I do tune in.
Finally, and most importantly: We're in the throws of summer. What's your favorite part of this time of year?
Summer is usually your biggest time of the year for music festivals. Milwaukee has Summerfest which runs around the end of June, through the 4th of July and ends shortly thereafter. Some days are great days, somedays have some weak lineups. I try to at least get there a couple times on some of the stronger days to see what today's new talent sounds live.