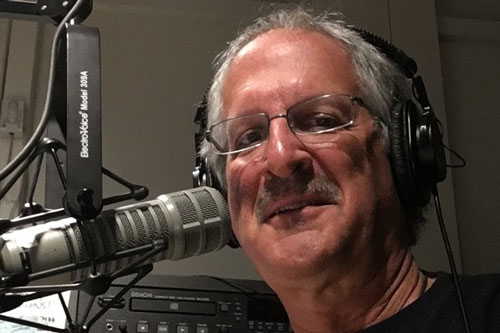 October Genre DJ of the Month
Gary Lowe
"Exploring Jazz" Thurs 3-6 PM EST on WUNH 91.3 FM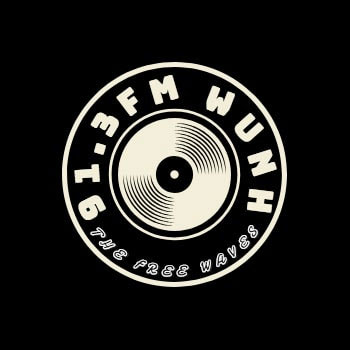 How did WUNH get started and how did you first hear about it?
Operated by student and community DJs since 1961, WUNH's "freewaves" have become a cornerstone of Seacoast New Hampshire's culture. We are a service organization, providing the University and surrounding communities with non-commercial, alternative radio. We strive for diversity in programming, playing artists and entire genres of music underrepresented in mainstream media. We maintain a high level of professionalism in our broadcasts, and are committed to providing the most up-to-date university information, news, and sports to the community. We provide the opportunity for interested members of the community to participate in all aspects of radio station operation through on-the-job training. Our signal is heard from Boston to Portland, ME, Manchester, NH to the Isles of Shoals out in the Atlantic off of our coast. I've lived in the area for over two decades and have always listened to WUNH for the diversity of their/our programming. Since its inception, WUNH has been an active community member with a loyal following, and an ever changing group of student dj's backed up by 40 community member DJ's.
How long have you been at WUNH? What is your history there and what duties do you undertake as the station's Jazz Music Director?
After helping start Portsmouth, New Hampshires' Low Power FM station back in 2003, I did a jazz show there until 2011 when I moved to WUNH. They were advertising on their website looking for community members to fill in over the summer when the students went home and weren't available to broadcast. I started doing my show, Exploring Jazz, (Thursdays 3-6 PM EST on wunh.org) and never left when the fall school schedule started. A couple years later I took on the job of Jazz genre head that started contacting artists, labels and promoters with the help of Bob Cochran who had done the same at WSCA. Reporting jazz and jazz adds has been my main work outside of soliciting new music and programming and presenting my show.
Tell us about your show 'Exploring Jazz.' Is there a particular form of jazz music you concentrate on or is it more wide ranging genre-wise?
Exploring Jazz started out being a look across all sub-genres of jazz and continues to do so. I look for the innovators and young lions and relish how so many of the senior lions are valiantly continuing to hone their craft.
What has been your favorite release of 2019 thus far?
It came in last week: The Chick Corea Trio (with Christian McBride and Brian Blade). Back in 2014, they released their first 3-disk album and it won two Grammys and turned the jazz world on its collective ear. This new, double disk release highlights live recordings from their recent European tour and it is stellar; bound for Grammyville too!
Do you have a favorite artist or album you never get tired of listening to?
Actually, I listen to Donald Fagen several times a week at the gym; he's great and fun to work out to. Not typical jazz but I love it. I preview so much music every week and fall in love with many artists' work all the time. It feels like Christmas every day when the new releases hit the floor inside of our mail slot!
Which artist/band has put on the best show you've ever seen live?
1973 Weather Report in Rochester, NY. They blew the top off of the building much like their subsequent album '8:30' did.
Who is an artist or band outside the realm of jazz that people might be surprised to know you love?
Little Feat.
What is your best childhood memory?
When the 60's rock and roll bands really learned how to write, play and perform and no longer needed studio musicians because they were so superlative: Hendrix, Clapton, Beatles, Stones, The Who, ZZ Top, Little Feat etc, etc. We didn't know how good we had it and just danced on and on. Pure brilliance.
What event in your life would you say has shaped you the most as a person?
My Buddhist spirituality.
If you could choose, what time period in the past would you most want to travel back to and visit?
I wouldn't; right now is perfect. If I had to, it would be the 8 years Barack led our nation with love, humility, wisdom, humor, ethics and poise.
Do you have a favorite restaurant in town that you always make sure to take guests/visitors to?
Portsmouth, New Hampshire is rumored to have more restaurant seating than the permanent population. There are so many great restaurants that it's become a foodie destination. And our sister town across the river, Kittery, Maine has great ones too. I'd be hard pressed not to mention 10 that I think are 4 star but would be remiss if I forgot any. And a fabulous new jazz club is being built over the next 1 1/2 years which will be a great addition!
What in your life brings you the most joy?
I'm most grateful for all the love I have.
Lightning Round:
Dog or Cat?  Cat
Morning Person or Night Owl?  Morning
City or Country?  City
Beach or Mountains?  Both
Watch TV or Read A Book?  Book
Sunny or Rainy?  Both
Dine or Delivery?  Cook
Beard or Clean Shaven?  Mustache
Pants or Shorts?  Shorts
Do you have any current favorite TV show obsessions?
The Spy on Netflix.
Finally… Halloween is coming. Do you have a favorite memory associated with the holiday?
As a kid in Cortland, NY we would literally come home with a full shopping bag of loot, two nights in a row!