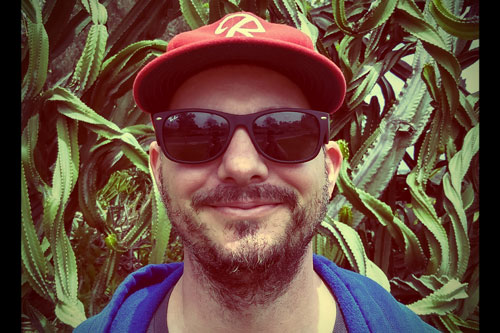 Interview with:
Graham MacRae
A man A plan A canal
Tell us a bit about the career path that led to where you are now.
I started in college radio as the Music Director at KSLC (McMinnville, OR), then moved to Los Angeles and worked as an independent promoter for both SPECTRE and Team Clermont. After that I was at Warner Brothers Records managing their college radio department, and then I struck out on my own ten years ago with A man A plan A canal. In between all that, I've managed some artists, and I ran a label and owned a record store (Sea Level Records).
Why does college/community radio matter in today's fragmented environment?
College and non-commercial radio is a vortex of local communities of open-minded people sharing their ideas and passion for music. No one is getting rich in non-commercial radio and it still feels like a very pure place to discover new things.
What is your favorite experience you've had in your career? Perhaps a musical idol you got to meet? A festival you were able to attend? A project you were involved with promoting?
I've been fortunate to work with many of my favorite artists over the years, including Built to Spill, The Flaming Lips, The White Stripes, etc., but the highlight that really stands out to me is getting to work with Neil Young. When Neil would finish a new album, he would still come in to Warner Bros and play it for the staff. Listening to a new Neil Young album with him in the room is a thrilling experience. I remember when he came in to play us Prairie Wind, Paul Simon walked into the room just before we got started. He and Neil were so happy to see each other and they met up for a hug and a short conversation right behind me. Later on while promoting that same album, I got to see Neil Young for two nights at the Ryman with Jonathan Demme filming Heart of Gold.
What band/artist or style of music outside the realm of college/community would people be most intrigued to hear you love?
I love Hip Hop. One year the Top 5 genres in my Spotify Year in Review were rap, hip hop, gangsta rap, pop rap, and underground hip hop. Some favorites: YG, 03 Greedo, Ice Cube, DJ Mustard, Nate Dogg.
What job do you think you would you be doing if you weren't in this industry?
When I was in High School, I took one of those occupational skill tests and the top two career choices by far were radio station manager and floral designer. Both options still sound good to me.
What destination would you most like to visit and why?
Egypt. Would love to see the pyramids and other artifacts of the Ancient Aliens.
You just won a million dollars. What are you going to do with it?
Invest it. Boring, but true.
What is/are your current favorite TV obsession(s)?
Dodgers Baseball and Twin Peaks: The Return
When friends come to town, what is your favorite restaurant you take them to?
Guisados or Señor Fish
You're stranded on a desert island. What five well known people (dead or alive) would you like to have there with you?
1.) Bill Drummond
2.) Alan Watts
3.) John Fahey (sober, with guitar)
4.) Pema Chödrön
5.) Søren Kierkegaard