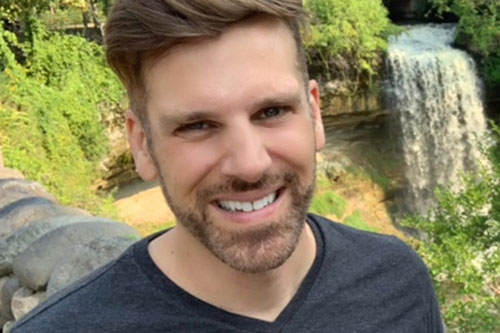 Interview With:
Jerry Steller
Vitriol Radio Promotion
Tell us a bit about the career path that led to where you are now.
I really fell into radio promotion without having any idea what it was. I had gone to school to be an advertising copywriter and did a couple internships my senior year that, while interesting, really soured me to that career. There is a huge amount of stifling of creativity and rejection of ideas there that I could see was taxing on people doing that job. I found an unpaid internship at a recording studio in town and ended up working there part time and then full time in the promotions department. I had no idea it was even a job to call stations and promote music. I then received an opportunity to start a promotion arm of a company associated with a group of labels. That company fell apart less than a year after I started the job but with my co-worker Jesse's help, we carried on on our own and have been at it ever since!
What is your favorite experience you've had in your career? Perhaps a musical idol you got to meet? A festival you were able to attend? A project you were involved with promoting?
There have been so many fun experiences. Certainly going to music festivals in fun cities like New York City and Austin over the years has been a blast, especially the early years when the festivals were still a little more pure and the bubbly flowed a little more freely. Getting to promote an album for Brian Wilson of The Beach Boys and meeting him was a real thrill. Being involved with promoting projects for artists I was a huge fan of before I got to promote them, like Metric, David Bowie, Kylie Minogue, Robyn, Phoenix, and Built To Spill has been very fulfilling.
What aspect of your job gives you the most satisfaction?
I've always loved sharing new music with people. Whether that was playing a new song for my mom when I was a kid to being a radio DJ, to calling stations and tipping them off to an artist they've never heard of and having them fall in love with that artist's music like I have is really rewarding. Music has really been the driving force in my life, comforting me in times of sadness, marking and immediately bringing to mind the most exciting and seminal moments in my life, conjuring memories I may had forgotten otherwise. It's so important to me, and I'm so happy I get to have it be such a large part of my work life.
What band/artist or style of music outside the realm of your college/community radio promotion would people be most intrigued to hear you love?
Oh gosh, I love all sorts of music. While a lot of it does fall within the realm of college/community radio, certainly plenty of it isn't stuff you'd associate with this part of the industry. I love the soft/yacht rock of the 70s and the country-pop of the late 70s/early 80s. I love pop music from the 80s. There is plenty of throw-away Top 40 music I've liked at times too and don't feel one bit embarrassed about it. I find it weird that there are people that feel shame about liking certain kinds of music. That is giving too much power to pretentious people. If you like a song, celebrate it! I grew up listening to old records my parents had from The Beach Boys, Kenny Rogers, ELO, Huey Lewis & The News, Olivia Newton-John, Fleetwood Mac, Anne Murray, Neil Sedaka, etc., so my love of melody and catchy music is strong.
What job do you think you would have if you weren't in this industry?
I have absolutely no idea! I thought I wanted to be an architect when I was in high school but then I saw how much schooling I'd need to do. Then I thought I wanted to be a commercial radio DJ and was briefly. But I think it would be most rewarding working for a non-profit that works to better people's lives, whether that be protecting the environment, improved housing for low-income people, or caring for/assisting elderly people… something like that. As many times as I've considered getting a 'real job' I always seem to just keep doing what I'm doing.
What destination would you most like to visit and why?
I've seen most of the United States and a lot of Canada and Europe. I really want to go to Australia someday. It just seems so magical to me. Japan would be amazing to see as well.
You just won 10 million dollars. What are you going to do with it?
I'd probably invest a big chunk of it. But I'd love to buy a house and maybe a vacation home too. My fiancé and I love Mid-Century Modern decor and it would be fun to create a home that was sort of time capsule of the 60s. I would want to set aside some money to help people in need too. I love the idea of just going in and paying off someone's layaway at a department store or finding someone that has medical bills and help them pay them off. It would be very rewarding to shower people that really need and deserve it with a random act of kindness like that.
Entertainment Time: What is/are your current favorite TV obsession(s)? What's a great movie (new or old) you've watched recently? What is your current favorite album?
Oh gosh, we watch so much TV. Right now I'm loving Reservation Dogs. We're also in the middle of The While Lotus and The Chair (which are both good so far). We recently finished Hacks and Mare Of Easttown and I am obsessed with Jean Smart. She was amazing in Watchmen too. I'm re-watching Fringe atm (Walter Bishop may be my favorite TV character ever) and am very excited about the upcoming season of Dexter after having recently re-watched the previous seasons. I'd also highly recommend Ted Lasso, Mystic Quest, Killing Eve, Schmigadoon!, Cobra Kai, and The Great. And I gotta should out RuPaul's Drag Race too.
As for movies, we haven't been watching many for some reason. I haven't stepped into a theatre to see a new movie since early 2020. But we did recently watch Gunpowder Milkshake and A Quiet Place 2 and I enjoyed both of those. For a fun throwback movie, I'd recommend "What's Up Doc?" (Barbra Streisand and Ryan O' Neal are electric and adorable in that film) and "Clue." Madeline Kahn is in both and is a treasure. I hate that she's not around anymore.
I know it's shameless self-promotion, but the new Zolas album really is fun. Such a wonderful throwback to the 90s.
Do you have a favorite restaurant in town for take-out or to take out-of-town guests to?
There is a really cool restaurant here called Rosy Tomorrow's. It's on a farm and they have a huge screened in outdoor dining area where you get to feel the breeze blowing through and overlook the farm. Their menu changes weekly and they use all ingredients grown right there on the farm. They make the most amazing fresh bread and butter and every meal I've had there has been amazingly delicious.
You're stranded on a desert island (or in your own home!) What five well known people (dead or alive) would you like to have there with you?
If it's well known people I'd have to go with:
Nadiya Hussain – If you're stuck on an island you need good food and she sure makes some great dishes! She's also adorable and seems so sweet. She'd be good company for that reason too.
Tig Notaro – I'm gonna want to laugh at the situation and not many people do situational observation and comedy better than she does.
RuPaul – We need a 'spiritual advisor' and what better person that someone that can dole out sage advice and catchy phrases like "she done already done had herses."
Betty White – I like the idea of having a grandmotherly figure around and Betty While (maybe in her heyday) would provide that is spades. She also loves animals so if there were any on the island she'd be able to care for them.
Noah – I hear he's pretty good at building flotation devises so he could be there to build us a boat while the rest of us are hanging out so we can get the heck outta there at some point.