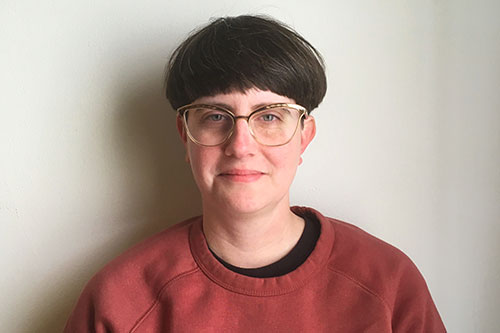 Community Interview with:
Jessi Frick
Father/Daughter Records
Tell us about Father/Daughter Records and how it got started.
I started the label with my dad in 2010. We've shared a mutual love and excitement for music for as long as I can remember so when I brought the idea of the label to him, he signed on immediately. In the first year, we focused on singles and 7″ releases as that felt the most manageable at the time but before I knew it, we were releasing multiple full length albums a year. Now I steer the ship, Tyler Andere does A&R, and Andrew Lopez is our jack of all trades.
Tell us a bit about the career path that led to where you are now.
I was a lost soul when I graduated high school. Thought I wanted to go to art school and become a photographer. Instead, I tour managed a band for two years and was immediately addicted to the energy in the van. I did marketing & PR at Fiddler Records, a label one of my best friends founded and it was there where I knew I'd like to have my own label one day. Working directly with artists and their teams, album rollouts, tour planning — it's a thrilling experience.
What sort of qualities do you look for when you sign artists to your label?
Since Father/Daughter works primarily with brand new artists, first and foremost there needs to be mutual respect. We like working with people who are driven and passionate about their art and the music needs to speak to us.
What is the biggest challenge in running a label these days?
With so much music and content out there for people to digest, getting and keeping the attention of music fans is really challenging.
What job do you think you'd be doing if you weren't working in the music industry?
Working at the Lanai Cat Sanctuary in Hawaii.
What destination would you most like to visit and why?
Dying to get to Italy. The language, the scenery, the food, the wine. It's all to die for.
You just won a million dollars. What are you going to do with it?
Responsible answer: pay off debt and put a big chunk of it in savings. Irresponsible answer: let's put out some records!
What is/are your current favorite TV obsession(s)? What is the best movie you've seen so far this year?
I am a huge Housewives stan, I will drop everything to catch up on some Vanderpump Rules. Also Law & Order SVU + Bob's Burgers. Shows I really enjoyed this year are Snowfall, American Vandal, Atlanta, Queer Eye, The Chi, Pose.
When friends/family come to Sn Francisco, what is your favorite restaurant you take them to?
The Taco Shop at Underdogs #burritos
You're stranded on a desert island. What five well known people (dead or alive) would you like to have there with you?
Brené Brown, Diane Keaton, RuPaul, Ruth Bader Ginsburg, Paul Rudd