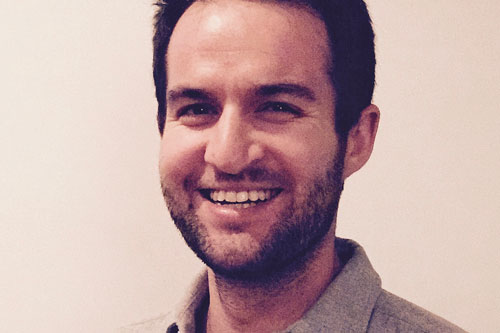 Interview with:
Ryan Carey
Jeff McClusky & Associates
Tell us a bit about the career path that led to where you are now.
I started with Jeff McClusky & Associates roughly 10 years ago as an intern and then Jeffs assistant. As a young intern, taking a real liking to the radio promotion world was a great path into the industry. I have had the chance to work, hands on, with a range of artists and in most contemporary formats. Being able to be active in radio, artist consulting, and artist management at this stage has been tremendously rewarding. Still being excited about new music, helping build new artists and more is fantastic. While this business definitely has some shortcomings, being able to talk music all day every day is not something I take for granted.
What is your favorite experience you've had in your career? Perhaps a musical idol you got to meet? A festival you were able to attend? A project you were involved with promoting?
I've been fortunate to work in a hands on role with many great and appreciative artists over the years. One of my favorites would have to be the couple months before my wedding, working with The Whigs during an album release cycle. My wife jokes that I spent more time with them on the road than I did with her leading up to our wedding…which is too close to call. I do know I was on the road with them the week of the wedding and flew back home a couple days beforehand. Close call. They have all become close personal friends and to this day I still enjoy seeing them out and about in Nashville.
What role does college/community radio play today's fragmented environment for promoting music?
College radio gets mixed reviews these days. It's not an essential piece for every campaign or every type of artist. With that in mind, it has an important and potentially significant role for many artists in the alt, triple a, non comm and indie world. It allows an artist the opportunity to get in a free form radio space that usually produces many future industry folks. You can create a great story at college that may not be attainable at other more refined formats. And that story can be a big growth opportunity for a newer artist right now. There are plenty more positive looks for college/community radio but that is one that I believe new artists do need to understand.
That band/artist or style of music outside the realm of college/community radio would people be most intrigued to hear you love?
Phish and jazz music. Although I have not kept up with jazz in recent years unfortunately.
What job do you think you would you be doing if you weren't in this industry?
Definitely a tough one as I have only worked in music (so far!) throughout my career. I'd imagine it would be small business oriented. I love being part of a company where I can see everything going on, be a part of the strategy at most levels and learn about all the processes of that business.
What destination would you most like to visit and why?
Ooh that could be a long answer but I'll keep it short. India would be an amazing trip. There is so much to learn about the culture, the food, the social system throughout the country. A very intriguing area of the world that I would be thrilled to visit.
You just won a million dollars. What are you going to do with it?
Travel, eat, relax, go on some adventures….take advantage of the ability to be flexible in my planning and opportunities!
What is/are your current favorite TV obsession(s)? What is your favorite movie you've seen in the last year or so? What is your current favorite album?
Yea, my album obsession right now is Tame Impala – The Slow Rush. It is such a good record and I've been thoroughly enjoying it. Movie – Parasite. TV – Homeland.
When friends come to town, what is your favorite restaurant you take them to?
Depending on what the person is in the mood for or what meal we are talking about…that's a multiple choice answer. I like getting drinks at a little gem called Attaboy (same folks from the NYC spot) and then dinner at Treehouse.
You're stranded on a desert island. What five well known people (dead or alive) would you like to have there with you?
Bill Murray
Laird Hamilton
Paul McCartney
Graham Elliot
Benjamin Franklin
I think that between those folks, a lot of ground is covered and there'd be a never ending amount of stories from all.