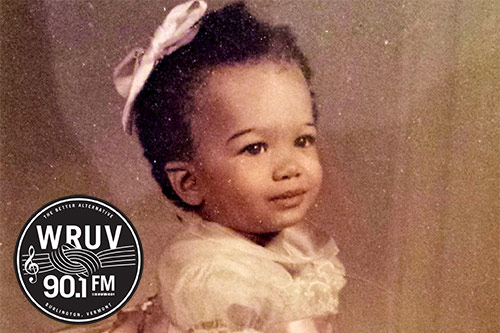 Genre MD of the Month
Melo Grant
WRUV 90.1 Burlington
Tell us about WRUV and your show "Cultural Bunker." How long have you been at WRUV? What is your history there?
Born & raised in NYC, uptown Manhattan.  Attended the University of Vermont and joined WRUV in '84.  Recently celebrated the 33 1/3 year of the Cultural Bunker.  I started as an alternative rock DJ, gradually moving over to Hip Hop as there were no outlets for the music at the time (no internet).  In it's current incarnation, it is a show featuring independent Hip Hop with some soul/funk thrown in for good measure. I'm told all the time, "I don't like rap music but I love your show."
What are you most proud of accomplishing/changing at WRUV?
I was recently featured on the cover of a local paper Seven Days, the article can be found here. I was very appreciative of the kind words and feedback.  I started at a time when commercial stations didn't play any rap music at all even when it was blowing up nationally and there was no internet.  It's great to know that people listen to the show and find it both inspirational and educational.
What artist/band are you most excited about who is supposed to release new music in 2018?
Sa-Roc
Do you have a favorite artist or album you never get tired of listening to?
Changes all the time but always high on the list is A Tribe Called Quest.
What is your favorite live show you have ever attended?
Hard question, I've seen so many shows so I'll go with something more recent, Bilal in Montreal two years ago.  He's a great songwriter and a talented focused performer.  Damn sexy too.
Who is an artist or band outside the realm of college/community radio & your show that people might be surprised to know you love?
I would say New Order but since they fall in the category of college/community radio I'll go with KC and the Sunshine Band, I Get Lifted is the bomb.
What is your best childhood memory?
One doesn't stand out in particular, I'll just say I'm lucky to have grown up in NYC at the time that I did.  There was access to a lot of music free and or cheap.  Kids today can't see as many shows because tickets are so expensive.  I realize we have Youtube now but nothing replaces the feeling of a live show.
What event in your life would you say shaped you the most as a person?
First time I went to a club called Danceteria when I was in high school, each floor had a different scene, live alternative music, club and Hip Hop.  The vibe was amazing and I wanted to do something to make people feel the same way.
If you could choose, what time period in the past would you most want to travel back to and visit?
90s, great time for the emergence of Hip Hop
Do you have a favorite restaurant in town you always make sure to take guests/visitors to?
Pho Hong
What's the best advice anyone has ever given you?
Nothing specific but my parents taught me to be strong, confident, and not take any s#!& from anyone.  It helped me open doors that were not open to female DJs especially those that played Hip Hop.
Lightning Round:
Dog or Cat?
Don't have time to take care of either one
Coke or Pepsi?
Diet Dr Pepper
Morning Person or Night Owl?
A little bit of both, I don't get much sleep
City or Country?
I live in VT but I'm still a city girl at heart
Watch TV or Read A Book?
I watch too much TV
Sunny or Rainy?
Sunny
Dine or Delivery?
Definitely dine
Beard or Clean Shaven?
Clean shaven
Thin or thick crust pizza?
Thin
Do you have any current favorite TV show obsessions?
Right now The Expanse, so much so I've started reading the books
And finally, and most importantly, do you correct people when you know they said something wrong but you know what they mean or do you let it slide?
If it's about politics, yes I do.