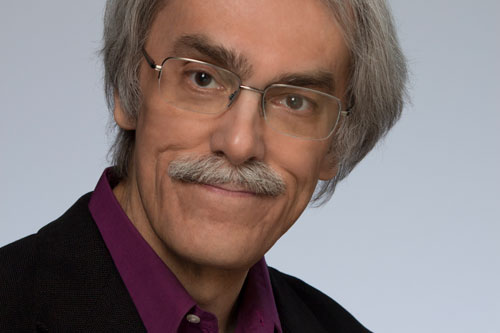 April MD of the Month:
George Graham
WVIA 89.9 FM – Northeastern PA
Listen to NACC's MD Takeover on Spotify!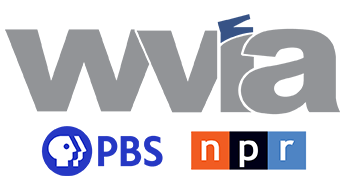 How long have you two been involved with WVIA and how did you first hear about the station?
1973! I was one of the founders of the station.
Getting DJs to seek out and play the new music you are sent can sometimes be challenging. What are some of the ways you work to get your on-air staff to play new music during their shows?
Not a problem. With WVIA being a "full service" public radio station, with classical programming in the daytime, thanks to help from automation, I'm basically the only host for contemporary music and jazz. My on-air slogan – your program of musical discovery, with new music every day.
What have been some of the biggest obstacles your station has faced during the pandemic and how have you dealt with them?
Loss of volunteers and interns, and interaction with the community. Technologically we are OK. I produce my programs from home about twice a week. The volunteers had been most helpful in entering music into our database, so a lot of the day-to-day chores now fall to senior staff.
What has been your favorite album released so far in the past year
Loudon Wainwright w/Vince Giordano & the Nighthawks: "I'd Rather Lead a Band," — a great trip to another era, wonderfully whimsical with killer musicianship by the band. (A few years ago, I had the opportunity to produce and be recording engineer for a soundtrack with Vince Giordano.)
https://on-demand.wvia.org/video/wvia-original-documentary-films-remembering-scranton-sirens-trailer/
Do you have a favorite artist or album you never get tired of listening to?
A tie: Pat Metheny, Bela Fleck
Which artist/band has put on the best live show you've ever seen?
Maybe Phish in 1991. I got to see Janis Joplin in 1970, but I had to leave early to get back to do my college radio airshift!
Who is an artist or band totally outside the realm of the music you play on WVIA that people might be surprised to know you love?
Raymond Scott — an eccentric composer and inventor whose 1930s-era compositions were used many times in classic Warner Bros. cartoons. (Check out the collection "Reckless Nights and Turkish Twilights")
What are you most looking forward to doing again that you haven't been able to do during the pandemic?
Live music in clubs and festivals, also resuming our live-in studio performance series at WVIA, Homegrown Music. 
What event in your life would you say has shaped you the most as a person?
Involvement in college radio.
If you could choose, what time period in the past would you most want to travel back to and visit?
I was born in the 1950s, came of age in the 60s, endured the 70s, 80s etc. Maybe the late 1920s before the crash.
Do you have a favorite restaurant in town (dine-in or take out) that you recommend people try?
Not really in my own small town. But nearby Old Forge, PA, is known internationally for its pizza.
What in your life brings you the most joy?
The continuing chance to discover interesting new music, and being able to do it professionally.
Lightning Round:
Dog or Cat? Cat
Morning Person or Night Owl? Night Owl
City or Country? Small town
Beach or Mountains? Mountains
Watch TV or Read A Book? TV
Sunny or Rainy? Sunny
Restaurant or Home Cooking? Home cooking
Pants or Shorts? Pants
Warm or Cold drinks? Cold
Given all of our time now spent at home, do you have any current favorite shows you're enjoying/binging? How about a movie (new or old) that you've watched recently that you loved?
Buffy the Vampire Slayer (the TV series, rather than the film).
Finally: Fries dipped in a milkshake… sweet/salty nirvana or revolting and ruining two tasty things that should be enjoyed separately?
I dunno — I would have to work up the courage to try it.