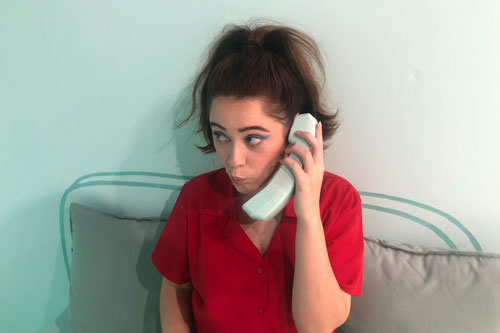 February 2020 MD of the Month:
Isabel Magaña
Radio UTD, Richardson, TX
Listen to NACC's MD Takeover on Spotify!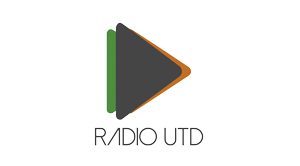 How did Radio UTD get started and how did you first hear about it? How long have you been at Radio UTD?
Radio UTD is a relatively young station, we were founded in 2002 as a student-run and web only station. I first heard of the station through their social media, to the credit of our amazing promotions manager at the time churning out some really cool content. I applied and now it's 3 years later!
What is your history there and how have your duties changed since taking over as the station's Interim Music Director?
I joined the spring semester of my freshman year as a trainee and then, when I became a full time DJ, I also became assistant MD to Terrorbird's lovely Dawood! He helped show me the ropes and I talked to a few promoters as an assistant before graduating to MD.
What was your favorite release of 2019?
I've been debating this to myself for a long time, but I find the album I've come back to the most is Weyes Blood's Titanic Rising. It's such an emotional and beautiful album that reels me in every time. I also really enjoyed 1000 gecs, like seriously I haven't stopped listening to it since it came out.
Is there any music slated for release in 2020 that you are most excited about?
Definitely not trying to use this as promo or anything, but my boyfriend is a really talented musician who's releasing music next year. I've seen him work so hard over these past few years on his music, this album he'll be releasing is going to be really special! Future Nest & Phoul, if you want to check him out. Other than that, I'm excited for new Wild Nothing and Field Music.
Do you have a favorite artist or album you never get tired of listening to?
There's so many, I can really only narrow down a few! MGMT's Congratulations, for sure. Vashti Bunyan and Nick Drake are two big ones if I need to let out a good cry.
Which artist/band has put on the best show you've ever seen live?
Probably John Maus. He puts on an insanely emotionally charged and raw performance that really captures all of your focus. I also have had a blast at Terror Pigeon's shows; they're so interactive and energetic, I think they really capture the spirit of DIY.
Who is an artist or band outside the realm of what gets played on Radio UTD that people might be surprised to know you love?
My guilty pleasure is MIKA. His music introduced a lot of color and positivity into my life when I was young and insecure and only wore like, blue eyeliner and black clothes.
What is your best childhood memory?
My cousins and I were huge Lord of the Rings fans, and we would spend hours memorizing each line of each movie. We often times would go into a forested area near their house and pretend to be hobbits and wizards and elves. If it wasn't LotR, we would pretend to be Jedis and beat each other up with those plastic lightsabers. I think back on those times very fondly, though I don't miss the lightsaber bruises.
What event in your life would you say has shaped you the most as a person?
When I was younger, I was homeless for a short amount of time. I won't go to deep into it, but my experiences being low income really shaped my identity, politics, and beliefs in the world. It made me want to be a kind person and help others above all else, and I try my best to stick to that!
If you could choose, what time period in the past would you most want to travel back to and visit?
I'd love to visit the Wild West, or maybe Medieval Europe? Definitely wouldn't want to stay, maybe just leave with a cool tapestry or something.
Do you have a favorite restaurant in Dallas that you always make sure to take guests/visitors to?
Probably Spiral Diner! They have incredibly delicious vegan food, and I would die for their shakes.
What in your life brings you the most joy?
My blue tongue skink. Holding hands. The smell of coffee. Peppermint. The color red. The small things that keep you going every day are the most beautiful parts of life!
Lightning Round :
Dog or Cat?  Dogs for sure.
Morning Person or Night Owl?  Night owl.
City or Country?  Is this fair to a Texan? Country!
Beach or Mountains?  Mountains!
Watch TV or Read A Book?  Read a book!
Sunny or Rainy?  Rainy.
Dine or Delivery?  Delivery.
Beard or Clean Shaven?  If I could grow a beard I'd have one.
Pants or Shorts?  Pants, definitely.
Do you have any current favorite TV show obsessions?
Jojo's Bizarre Adventure.
Finally, and most importantly… nuts in baked goods… a welcome addition or crunchy, unwelcome travesty??
Insanely welcome!