Photo Credit : Marc Goldstein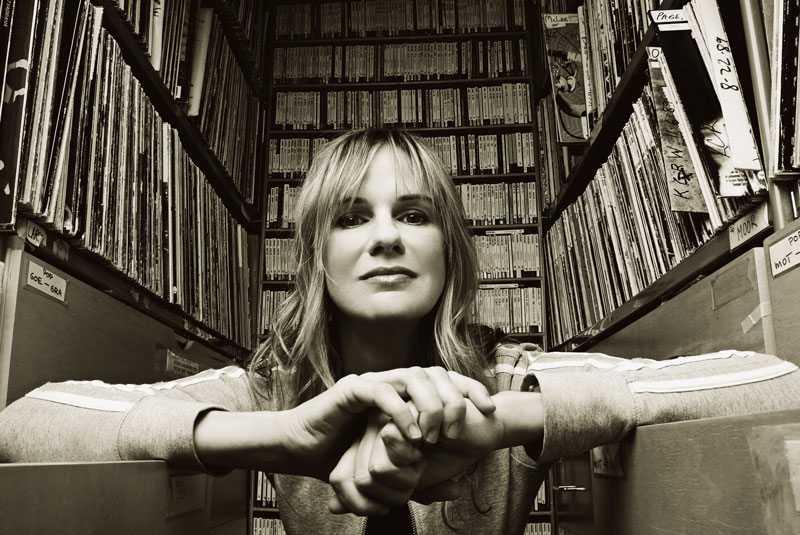 January 2020 MD of the Month:
Anne Litt
KCRW Los Angeles
Listen to NACC's MD Takeover on Spotify!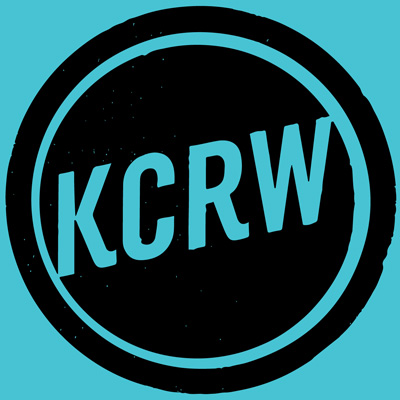 How did KCRW get started and how did you first hear about it?
KCRW actually began in 1945 to train servicemen returning from WWII. That's why our call letters KCRW meant "College Radio Workshop." In 1970, we became one of the first NPR affiliates. Fast forward to 1995 when I met then music director, Chris Douridas, through friends. We talked about music, radio and life and he invited me to audition. My first airshift was January 1996!
How long have you been at KCRW? What is your history there and how have your duties changed since taking over as the station's Interim Music Director?
I've been on the air in all different time slots: midnight-3am, weekend afternoons, and mornings recently. I took on the Interim MD role in July and in September also began hosting our morning show for a couple of months. I have dived into all things KCRW since then. Most of us DJ's are only there when nobody else is (we program NPR news during the day), but when I took on this role I had the opportunity to really get involved with all of our departments – membership, marketing, digital, etc and really integrate KCRW Music into the body of the station in a larger way. I love it!
What was your favorite release of 2019?
My Top 10 was topped by Michael Kiwanuka's album Kiwanuka. The whole list is here. A note about the list. It is SO hard to compile. I can't bear to leave off many worthy artists whom I love!
Is there any music slated for release in 2020 that you are most excited about?
The two that come to mind first are Wajatta – Don't Let Get You Down and Jose James – No Beginning, No End 2. These are artists I love, respect and who constantly surprise me.
Do you have a favorite artist or album you never get tired of listening to?
There are so many!! This list could get very long…
The Harder They Come Soundtrack
Kamasi Washington – Heaven & Earth
Stevie Wonder – Songs In The Key Of Life
The Beatles – Revolver
Velvet Underground – VU
Kendrick Lamar – To Pimp A Butterfly
Hamilton Soundtrack
+
REM
The Replacements
Jobim
Big Star
Don't make me do this!!
Which artist/band has put on the best show you've ever seen live?
In 2020, the Danger Mouse & Karen O Lux Prima performance art piece, that didn't include either of them, blew my mind sonically and visually. Thom Yorke's current show for Anima is next level.
Who is an artist or band outside the realm of what gets played on KCRW that people might be surprised to know you love?
First, I would argue that we can play anything on KCRW as long as it's in context. That said…Eminem and Mariah Carey "All I Want For Christmas Is You."
What is your best childhood memory?
Hard question as I'm lucky that there are many. I grew up sailing on the Chesapeake Bay in VA. I so love the time I spent there with my parents and friends and now, my son. It's generations of extended family there. So it feels like a continuation of a great childhood memory.
What event in your life would you say has shaped you the most as a person?
There have been events throughout my life that have had equal influence. But, I'll choose one that relates to music. When I was in high school, I could barely get the University of Richmond radio station from my house. It was a weak FM signal, but one night late I tuned in and heard music I had never heard before. I had no name for it and of course, the DJ's never said what they were playing, but it was unlike anything I had ever heard. Cut to… I'm a new DJ at KCRW and I'm digging in our music library when I discover Linton Kwesi Johnson. I put on a song called "Want Fi Go Rave" and my head exploded. It was the same song I had heard all those years before and it was reggae music. Life changing experience.
If you could choose, what time period in the past would you most want to travel back to and visit?
I'd like to be among the first who went to Antartica and truly discovered a new place.
Do you have a favorite restaurant in LA that you always make sure to take guests/visitors to?
Yes! Musso & Frank & Marino's – old school Italian.
What in your life brings you the most joy?
That's easy. My sons, Guy and Nelson, my daughter, Georgia, and my husband, Howard.
Lightning Round:
Dog or Cat?  CATS!! I have three.
Morning Person or Night Owl?  Night Owl!
City or Country?  Country
Beach or Mountains?  Beach
Watch TV or Read A Book?  I should say read a book, but at the minute it's watch TV.
Sunny or Rainy?  Sunny (that's why I live in Cali!)
Dine or Delivery?  Delivery!
Beard or Clean Shaven?  Clean shaven  :o)
Pants or Shorts?  Shorts!
Do you have any current favorite TV show obsessions?
Succession and re-runs of The Office I watch with my son.
Finally, and most importantly… how long does it usually take for you to break your New Year's resolution (if you make one) or is there one you've maintained the whole year through?
It's different every year. Sometimes I'm defiant and don't make any, but generally they peter out by March. I'm going to change that for 2020. I promise!