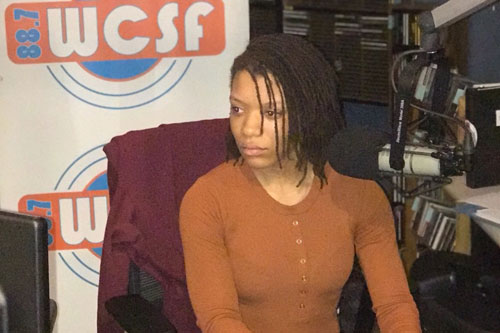 March MD of the Month:
Micole Johnson
WCSF 88.7 FM Joliet, IL
Listen to NACC's MD Takeover on Spotify!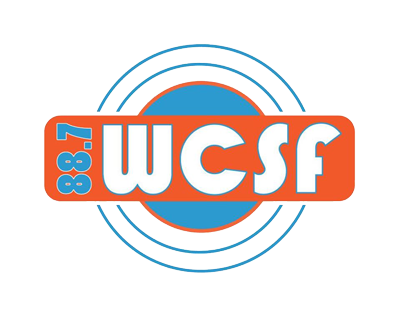 How did WCSF get started and how did you first hear about it?
The WCSF FM station started in 1988. I heard about the station when I enrolled at the University of St. Francis.
How long have you been at WCSF?  What is your history there?
I've been working at WCSF for about a year. At first, I started as the production director but then I was promoted to Music Director.
What was your favorite release of 2019?
This is a hard question haha. I think my favorite release of 2019 was Haviah Mighty's song "Blame".
Is there any music slated for release in 2020 that you are most excited about?
I'm waiting on Teo the Artist to release his album "Open Mind". Plus, I'm waiting on Genius30 to release some songs too.
Do you have a favorite artist or album you never get tired of listening to?
I love almost any song with Thundercat in it.
Which artist/band has put on the best show you've ever seen live?
I saw The Dizzy Gillespie Big Band about 7 years ago.
Who is an artist or band outside the realm of what gets played on WCSF that people might be surprised to know you love?
I like a lot of flips/remixes of video game or anime songs.
What is your best childhood memory?
My favorite childhood memory would come between going to the Field Museum, or the summer nights I would spend talking to close friends.
What event in your life would you say has shaped you the most as a person?
The time I used to skip lunch to go to the band room has shaped me the most as a person. That's where I self-taught myself piano, and talk about life with my band teacher. For me, that was my safe haven spot in the school.
If you could choose, what time period in the past would you most want to travel back to and visit?
Yikes, I actually don't know haha. I would probably go back to the time I was in middle school. Only because I want to tell middle school Micole that everything will be alright…and to go natural with her hair XD.
Do you have a favorite restaurant in Chicago that you always make sure to take guests/visitors to?
When it comes to a sit-in restaurants, I like The Grand Lux that's located in Downtown. Now when it comes to something that's more on the fast food end, I like Harold's, Uncle Remus, and Raymond's.
What in your life brings you the most joy?
I like to spend time with my family and friends, playing my instruments, working out, or reading. Usually, if I'm on my phone there's a 98% chance I'm reading a book on there.
Lightning Round:
Dog or Cat?  Dog
Morning Person or Night Owl?  Night Owl
City or Country?  City
Beach or Mountains?  Beach
Watch TV or Read A Book?  Book
Sunny or Rainy?  Sunny
Dine or Delivery?  Dine
Beard or Clean Shaven?  Neither haha
Pants or Shorts?  Pants
Do you have any current favorite TV show obsessions?
Black Lightning, The Boys, and Why Women Kill
Finally, and most importantly… with March famously being known as Frozen Food Month, what would you say is your favorite frozen food?
Home Run Inn Pizza!! Or frozen blueberries