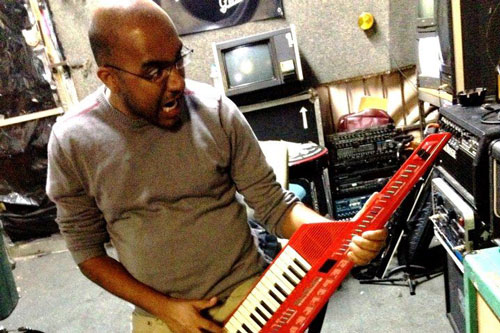 October MD of the Month:
Nibu Abraham
90.1 KPFT Houston
Listen to NACC's MD Takeover on Spotify!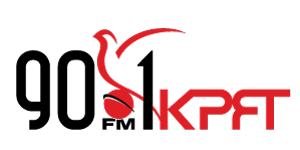 Tell us about KPFT. How it got started and what makes it unique in the Houston radio market.
KPFT is the independent, non-commercial, community radio station for Houston, Galveston and Southeast Texas region of the Gulf Coast. KPFT a 501(c)(3) non-profit educational media organization. Since 1970, KPFT broadcasts a fascinating mix of music, talk and news 24-hours a day on two channels — FM and HD3/online. Volunteers host, report, DJ and produce virtually all of the programming you hear on KPFT. Our impact has been so great that the KKK bombed the station not once but twice.
How long have you been at KPFT? How did you first hear about it & what is your history there?
I've been been volunteering here since 2002. I helped volunteer for a show called "Damage Control" that covered the underground Houston hip-hop scene and it was where Paul Wall, Slim Thug, Z-ro, and Chamillionaire were able to get airplay. I then was able to join another show that plays world music meets electronic music called "GenerAsian Radio" of which I have been a member of since 2003.
What is your favorite album of 2018 so far?
Do you have a favorite artist or album you never get tired of listening to?
A tie….Scarface The Fix or Freddie Gibbs Shadow of a Doubt.
What is the best live show you have ever attended?
Ice Cube – hands down – literally has over 20 years of hits and has been rapping the same way since the 80s.
Who is an artist or band outside the realm of college radio that people might be surprised to know you love?
Slade – they were one of the greatest bands of all time.
What is your favorite childhood memory?
Watching Kung fu on Saturday mornings after Saturday morning cartoons
.
What event/or individual in your life would you say shaped you the most as a person?
Break-ups…get in a serious relationship and then break up and you will discover how awesome you are every-time.
If you could choose, what time period in the past would you most want to travel back to and visit and why?
40s-depression, World Wars, gangsters…and their style was awesome.
Do you have a favorite restaurant in Houston you always make sure to take guests/visitors to?
If you eat meat…Frenchy's…if you are vegan…Sunshines.
What's the best advice anyone has ever given you?
One piece of advice. "Don't be a dick." It's the one thing that will get you further in a job or get folks to recommend you to a job. No one wants to work with someone who's difficult nor introduce them to their folks.
Lightning Round:
Dog or Cat? Dog (Pitbulls)
Cold drinks or hot ones? Hot
Morning Person or Night Owl? Night
City or Country? Country for the daytime, city for the night
Watch TV or Read A Book? TV
Winter or Summer? Summer
Dine or Delivery? Dine
Fly or drive? Fly
Pants or Shorts? Shorts all day
Do you have any current favorite TV show obsessions? What is the best movie you've seen so far in 2018?
Obsessed with Kidding. Favorite movie…Carlitos Way.
Finally, and most importantly: If you went trick-or-treating as a kid, what was your favorite costume you wore?
"Friday the 13th, I'ma play Jason" Big Daddy Kane.