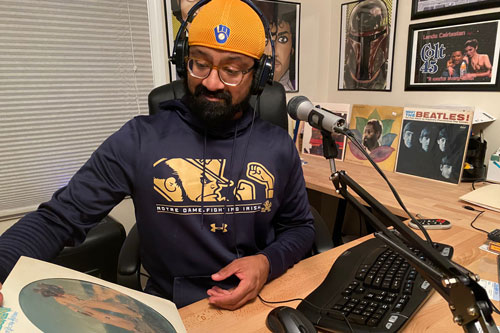 October 2020 MD of the Month:
Nivas Vijay
WSND 88.9 FM
University of Notre Dame
Listen to NACC's MD Takeover on Spotify!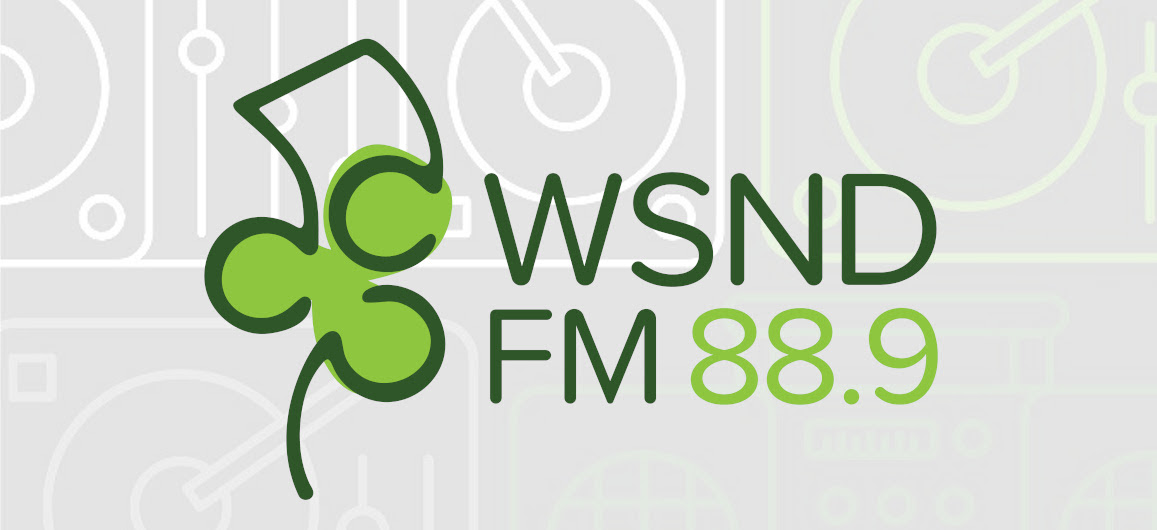 How long have you been involved with WSND and how did you first hear about the station?
I've been involved with WSND for 17 years! I started as a guest DJ while working at an independent record store and have been here since. Getting DJs to seek out and play the new music you are sent can be challenging.
What are some of the ways you work to get your on-air staff to play new music during their shows?
Digital submittals are always good in getting the word out on new music, particularly during these times.
What has been your favorite album of 2020 so far?
I've a big fan of Jehnny Beth's "To Love Is to Live", Moses Sumney's "Grae" and Westerman's "Your Hero Is Not Dead".
Is there any music slated for release before 2020 ends that you are particularly excited to hear?
Future Islands, Mr. Bungle, The Avalanches and Smashing Pumpkins (shameless indulgence from the 90s).
Do you have a favorite artist or album you never get tired of listening to?
I'm an old school Smiths and David Bowie fan. Can never get enough. Recently I love Future Islands.
Which artist/band has put on the best show you've ever seen live?
Too many great shows to even try to answer!
Who is an artist or band totally outside the realm of the music you play on WSND that people might be surprised to know you love?
I've hosted classical, blues, jazz and reggae on WSND. Most people are surprised that i've a regular reggae host (DJ Shabba Vijay). Love Chronixx and Protoje.
What event in your life would you say has shaped you the most as a person?
College.
If you could choose, what time period in the past would you most want to travel back to and visit?
The 60's and the music scene in San Francisco.
Do you have a favorite restaurant in town (dine-in or take out) that you recommend people try?
Big fan of Cinco 5 in downtown South Bend and Barnaby's Pizza. Crooked Ewe Brewery is a gem in South Bend as well.
Lightning Round:
Dog or Cat? Dog.
Morning Person or Night Owl? Night Owl.
City or Country? City.
Beach or Mountains? Beach.
Watch TV or Read A Book? TV.
Sunny or Rainy? Sunny.
Restaurant or Home Cooking? Restaurant.
Pants or Shorts? Pants.
Warm or Cold drinks? Cold Drinks.
Given all of our time now spent at home, do you have any current favorite shows you're enjoying/binging? How about a movie (new or old) that you've watched recently that you loved?
Watching Umbrella Academy on Netflix as well as the Unsolved Mysteries reboot. Honestly, most of the time at home is watching reruns of Shark Tank and Law & Order. Also re-watching some Star Wars animated stuff (I'm a Star Wars geek).
Finally, what do you miss most about your pre-pandemic life?
Concerts, concerts and more concerts. And live sports. Can't wait to return to both.