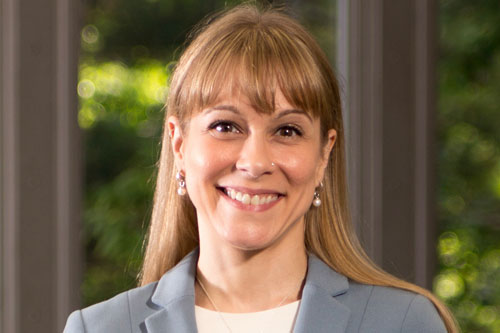 September 2020 MD of the Month: Nicole Seaward WSCA 106.1 FM, Portsmouth Community Radio
Listen to NACC's MD Takeover on Spotify!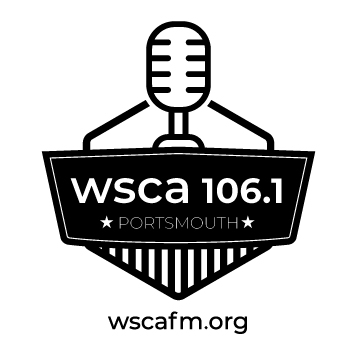 How long have you been involved with WSCA and how did you first hear about the station?
About ten years ago, I heard the station was offering free DJ training. Being a DJ was something I had dreamed about, I even job shadowed one in high school, so of course I signed up. I enjoyed being with the folks at the station and started to help with fundraising and radio spots. During college I stayed a member and after graduating with my MS, I eagerly returned. At first to host our weekly Jazz Night, and now as the Music Director.
Getting DJs to seek out and play the new music you are sent can be challenging. What are some of the ways you work to get your on-air staff to play new music during their shows?
All of our DJs have their own style of show, so not all are going to have a spot for new music, and we greatly encourage the diversity. To share our new music, we list our Top 10 Adds and Top 30 on our website. In addition, we create a Top 30 playlist on Spotify that we post on our website and also share on our social media pages.
What has been your favorite album of the past year or so?
Fiona Apple
Is there any music slated for release before 2020 ends that you are particularly excited about?
I'd have to agree with our President, as a child of the '80's, it's got to be The Cure
Do you have a favorite artist or album you never get tired of listening to?
Ray Lamontagne
Which artist/band has put on the best show you've ever seen live?
An undisguised Sia, 2012, at The Paradise Rock Club in Boston
Who is an artist or band totally outside the realm of the music you play on WSCA that people might be surprised to know you love?
Mastodon. We have one heavy metal show, so it's not totally outside our realm, nothing really is.
What is your best childhood memory?
Camping with my family every summer at Point Sebago in Maine
What event in your life would you say has shaped you the most as a person?
Learning as an adult that I am autistic. The knowledge was the key to all the locks and set me on my career path as an advocate for autistic women and a research assistant for a company whose mission is to increase the number of neurodiverse people in the workplace. Nearly 85% of us are unemployed or underemployed and that must change.
If you could choose, what time period in the past would you most want to travel back to and visit?
Prehistoric times because dinosaurs are cool. I'd stay away from the cavemen though.
Do you have a favorite restaurant in town (dine-in or take out) that you recommend people try?
Definitely Ore Nell's, you have to try it if you ever pass through Kittery, Maine. You won't be disappointed.
What in your life brings you the most joy?
My husband, cat, and family
Lightning Round:
Dog or Cat? Cat
Morning Person or Night Owl? Natural night owl, reluctant morning person
City or Country? Country
Beach or Mountains? Beach
Watch TV or Read A Book? TV, I read a lot for work
Sunny or Rainy? Sunny
Restaurant or Home Cooking? Home cooking
Pants or Shorts? Pants
Warm or Cold drinks? Warm
Given all of our time now spent at home, do you have any current favorite shows you're enjoying/binging? How about a movie (new or old) that you've watched recently that you loved?
Since lockdown we have watched Home Alone, E.T., and Groundhog Day at least three times each.
Finally, what do you miss most about your pre-pandemic life?
Hugs!